---
FARMHOUSE CASELLA TARUGI
We are in the middle of the natural reserve of Lucciolabella on the Orcia Valley Park, here at Podere Casella we love to live in this way, we like to be in contact with the "big beauty" of the nature and we want to share this opportunity with you.
The Farmhouse Casella Tarugi is, first of all , the house where we live and in our apartments you are not customers, but our family guests; we love to have guests.
Welcome!

WE CONTINUE THE LANDWORK WITH PASSION
---
100 YEARS OF TRADITION
---
T he Nardi Family has always lived here, on these lands. In 1895, in the farm here adjacent to us, was born Giuseppe, known also as Beppone, the forefather of our family. The property of the Origo family was composed by more than 50 different farms and these fields were rent to farmers as land-holders. On the walls of our house you can see the emblem of the Origo dynasty to mark their property.
---
We have cultivated this land since we were born, at the beginning as land- holders and then, from 1976, as owners. We were one of the first families to offer hospitality in our house.
From 1993 (our licence is the number 6 of the Pienza municipality) our farmhouse Casella Tarugi hosts passionate tourists visiting these fascinating places.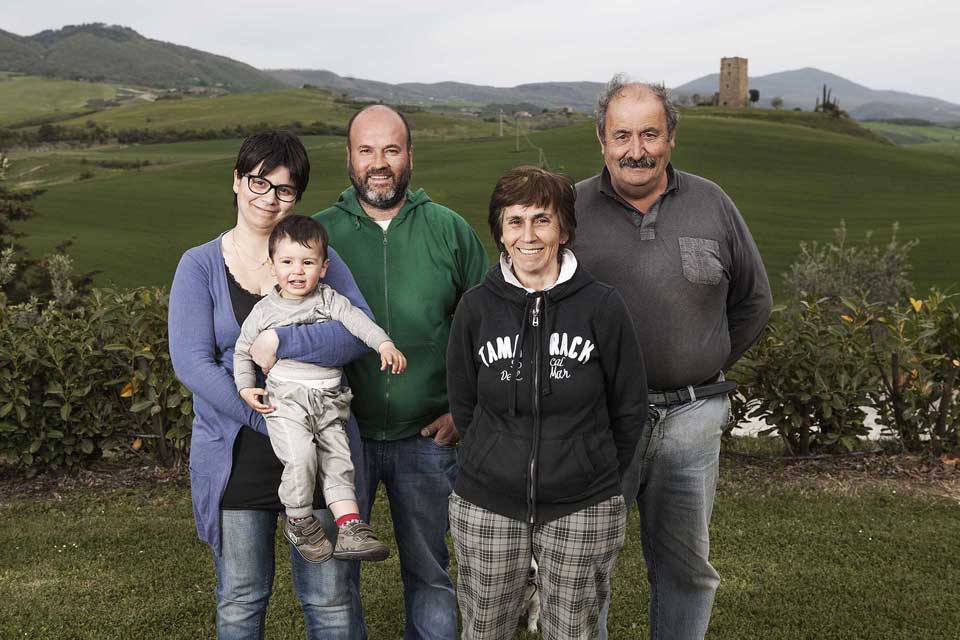 ---
BOOK NOW
---
Check availability for the period and the desired accommodation. You will be contacted within 24 hours